"The Elder Scrolls Online" U40 Update's base game patch is now live on PC/Mac. This free update introduces the new PvE challenge, "The Endless Archive," to "The Elder Scrolls Online," along with a plethora of new features and content. The U40 update and "The Endless Archive" will be available on Xbox and PlayStation consoles on November 14th.
"The Endless Archive" is a brand-new PvE challenge, offering an endlessly replayable dungeon-style activity, available for all "The Elder Scrolls Online" players for free. Players will face waves of monsters and bosses in dynamically generated stages, engaging in relentless battles. Players can choose to go solo, team up with a player friend, or a companion, to complete four cycles, each consisting of three stages and a boss fight, and finally, engage in a fifth boss battle to complete a circuit. The challenge doesn't end there; players can delve deeper into additional stages, cycles, and circuits, with increasing difficulty as they progress. As players continue to advance, they will unlock numerous unique rewards not obtainable in other in-game activities. Rewards include a variety of collectibles such as mounts, pets, cosmetics, and brand-new class-specific sets.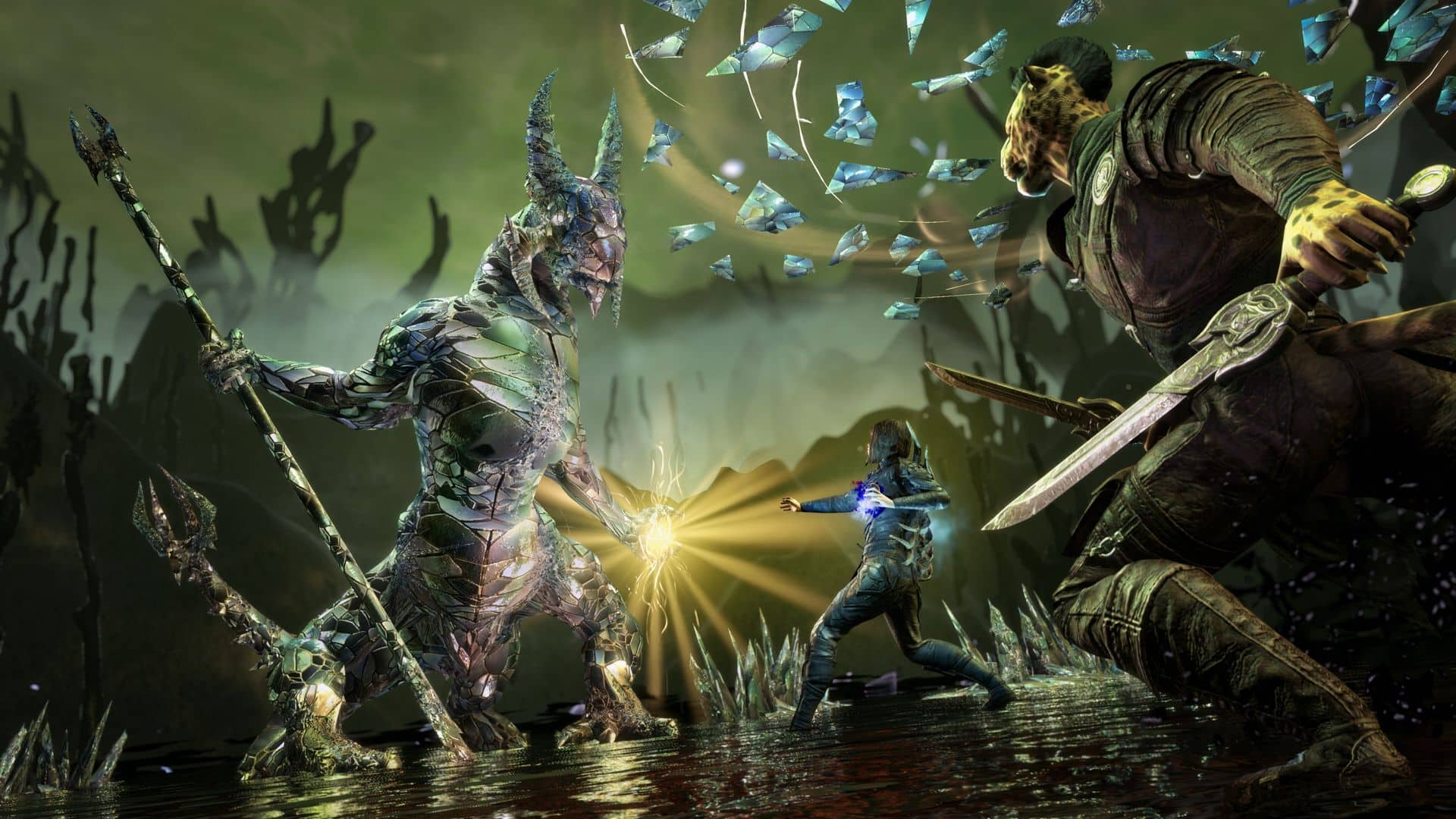 The U40 update also introduced many new features, including the new "Group Finder," which allows players to create groups for any in-game activity in "The Elder Scrolls Online." This new tool also empowers players to set criteria that group members must meet, including:
Player Champion Points level
Use of in-game voice chat
Player's gameplay style
Desired group role compositions
Additionally, this update added the Master Crafting Station, allowing players to combine all the tuned crafting stations for a specific crafting skill line within their housing into a single decoration. There are various content updates as well, including balance adjustments to jewelry crafting and the standardization of quest experience and gold rewards.
"The Elder Scrolls Online" U40 base game update patch is now available on PC/Mac, and it will be released on Xbox and PlayStation consoles on November 14th.
Also you like: