Filter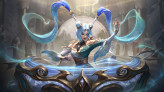 BOOST FROM PLATINUM 2 TO EMERALD 4 DUO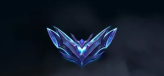 EUW Diamond4-Diamond3

LoL Boosting Services by Supersafe Gaming
Cheap LOL ELO Boosting | Boost your Account Safe and Fast | iGV
The booster will log in and play on your account until reaching your desired division.
iGV - LOL BOOSTING - Start your Elo Boost at here
Enjoy Your Best boosting Experience on iGV How is the Boosting service on iGV? We provide the highest quality for LoL Elo Boosting Services in the whole industry. To provide professional performance, we only hire high elo boosters. What is approximate completion time? Each division will cost 1-2 days and 2 days for diamond or higher. If you find the booster hasn't boosted on your account for 24 hours. Please contact our customer service. What service do we provide? For the League of Legends Boosting, we provide league boosting, win boosting, duo boosting and placement. Can I boost on other Riot games? Yes! We provide Valorant boosting as well. I am a booster, I want to join the boosting team. What should I do? Please apply to be a seller or email
[email protected]
for help.